Product Name: Flexible Strip Brush (F Shape)
Free samples:  Available.
Payment term: TT / Paypal /Western Union
Trade Terms: FOB/CIF/CFR/EXW
Lead time: Within 3 Weeks
Package: Hard cardboard box/plywood case/pallet
MOQ: 3000 PCS
Flexible Strip Brush (F shape) is the ultimate solution for sealing any gaps or openings in your home or workplace. With its unique combination of maximum density and flexibility, this brush provides an unparalleled level of protection against dust, drafts, heat loss, and dirt.
When paired with a flexible rubber-lipped profile, the bristle pack creates an impeccable seal that ensures no unwanted elements can enter your space. The bristles have a low coefficient of friction due to their minimal contact area which makes them nearly wear-free. This means that you won't have to worry about replacing them anytime soon!
Moreover, uneven surfaces effortlessly glide through the flexible bristle pack without resistance or damage. This feature makes it perfect for use on doors and windows where there may be slight variations in surface levels. In addition to its superior sealing capabilities, Bolex Flexible Strip Brush also offers excellent durability and longevity. It is made from high-quality materials that are designed to withstand even the harshest weather conditions.
Drawing: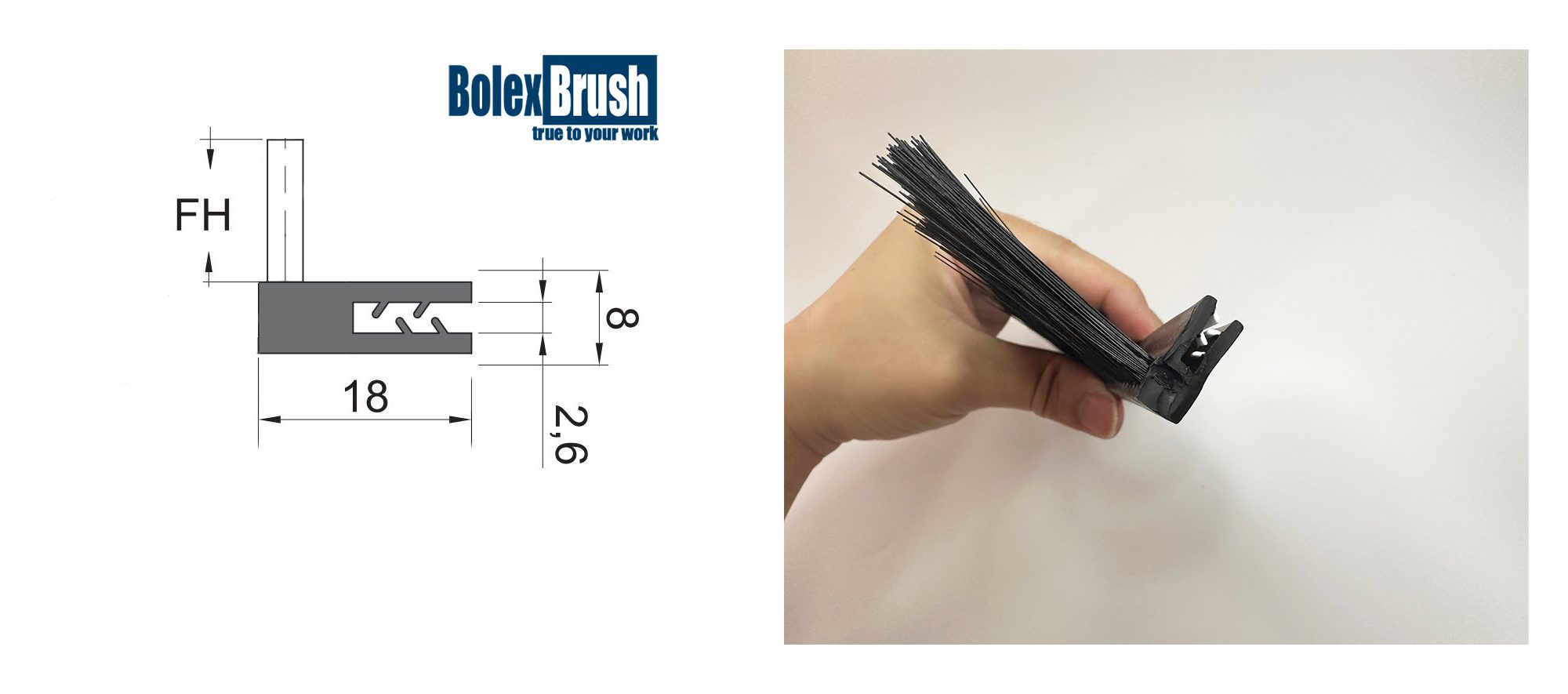 Packing method: