If you've ever filled a thermos with anything else, like coffee or juice, you'll find the flavors really linger.
However, cleaning a thermos is a tricky task. It's hard to clean every nook and cranny without using a bottle cleaning brush.
How do you clean a reusable thermos easier?
What you'll need: hot water, baking soda, bottle cleaning brush(bottle  cleaner), straw cleaning brush (straw cleaner).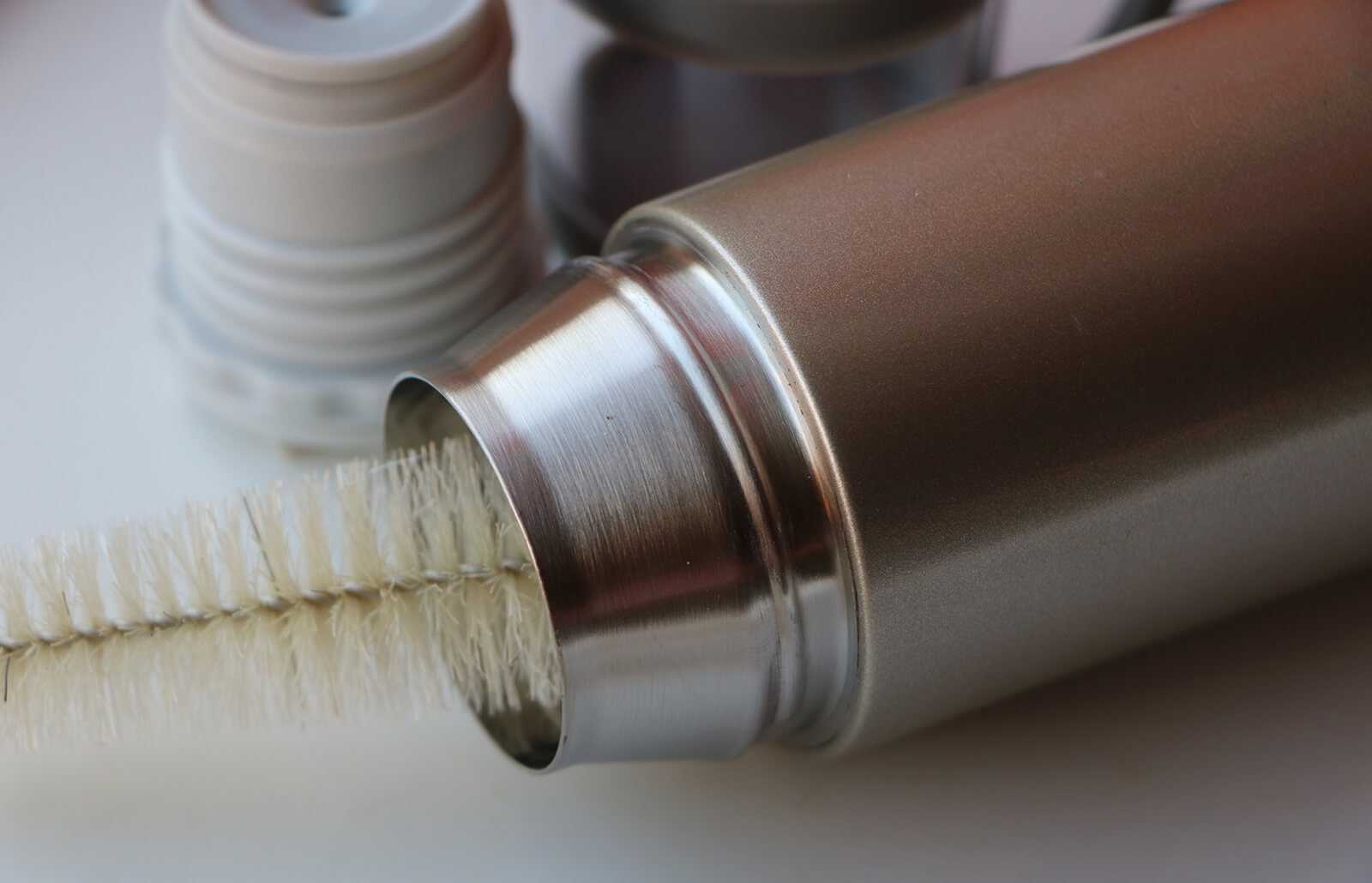 Operation method:
Unscrew the lid of the thermos flask, pull out the straw, remove the rubber gasket, and remove
Anything that can be removed for cleaning;
To make detergent: Mix 1/4 cup baking soda with hot (not boiling) water;

Fill the thermos with detergent;Soak the rest of the thermos flask
Remove and soak overnight;
Pour the detergent out of the thermos flask, pour a little warm water, and wipe all corners
Dip a bottle brush into the cleanser and brush the gaps until the thermos looks good
Clean without odor, and then rinse with water;
Clean the inside of the straw: brush the suction mouth of the straw with the straw.
https://www.bolexbrushes.com/wp-content/uploads/2021/07/brush-for-cleaning-stainless-steel-thermos-bottle.jpg
1030
1600
Bolexbrush
https://www.bolexbrushes.com/wp-content/uploads/2018/08/logo-1-300x150-300x150.png
Bolexbrush
2021-07-29 08:01:46
2021-07-29 09:26:34
How To Clean The Thermos Bottle With A Suitable Bottle Cleaning Brush?